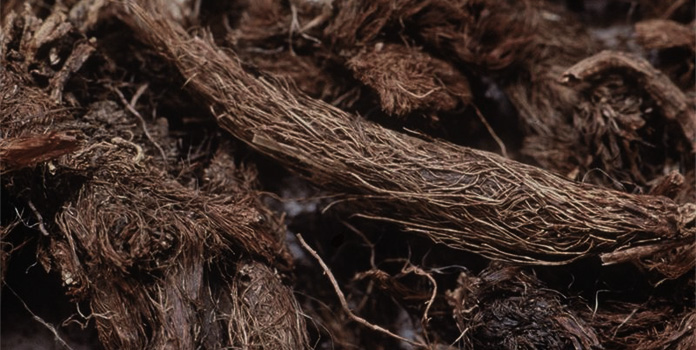 Nardostachys jatamansi or Spikenard or Narde as we commonly know it, is a aromatic and soft herb which has a rhizome root equally bitter and pungent to smell at. When it comes to the oil, a poorly distillated Narde is rather smoky and harsh smelling. The mountains of Japan and China and more abundantly the Northern Indian Mountains are the places where this is grown the most. Spikenard is a little known and used herb and oil in the modern times, yet it has been valuable for those who have an affinity for ancient oils.
 As per the various historical sources, Spikenard essential oil was one of the early aromatics used by the ancient Egyptians. It is also mentioned in the Bible – in Solomon's Song and in the Book of John – where Mary used it to anoint the feet of Jesus. It was a prized possession of wealthy Roman women for their uses in perfumes and cosmetic preparations.
The organically cultivated herb root of Narde is steam-distilled to produce a Golden colored sensual, joyful, exotic and lasting woody essence which is a very rare-to-find when done artistically. I am sure most Aroma-therapists across the globe have experienced and known the difference of how good the artfully distilled organic Spikenard essential oil smells when compared with a badly or casually distilled Narde essential oil. Such lasting aromatic organic Narde essential oil gives depth to any blend!
If one is searching for an alternative to the exclusive and high-price-tag absolutes or oils, the certified organic Narde EO blend diluted with Certified Organic Jojoba Oil is every reason to stop and look no further.
The organic Spikenard essential oil (certified) finds an extensive usage with aroma-therapists across the world as a cure for cuts, insomnia, migraines, rashes, wrinkles and wounds.
Spikenard essential oil is a ideal meditation oiland has been traditionally used in many incense formulations for spiritual enhancement, for deliberation and clarity of mind. It is known to lift one's strength of mind and inspires both heart and mind towards selfless acts of devotion and quiet inner peace.
 The relaxing properties of Jatmansi help calming the nerves and feel more grounded. It has long been used to treat mental disorders and promote mental awareness.  Many therapeutic experts prescribe inhalinga few drops of Narde on a cotton ball or in a blend with Helichrysum EO to treat restless sleep, chronic insomnia, old fears, anxiety and tension.
As a heart regulator Spikenard promotes cellular respiration besides maintaining and regulating hormonal balance in both men and women alike. It helps relieving hormonal disturbances like insomnia, hot flashes, rosacea, headache and night sweats.
The organic Spikenard essential oil restores balance to the skin's natural sebum production and hence is considered very good for all skin types. Its skin nourishing attributes support the formation of healthy skin cells and tissues which helps maintaining a clear, smooth complexion and an age-defying and youthful appearance. It is also helpful for treating chronic eczema and psoriasis conditions. It not only alleviates dry/oily and itchy skin but also helps in hair or scalp conditions like dandruff or seborrhea and calm allergic reactions.
The certified organic Spikenard essential oil is rich with anti-fungal properties as well which help eliminating athlete's foot and toenail fungus.
According to Ayurveda, an ancient Indian system of healing practiced even tody, the sweet, woody and pungent aroma of Spikenard oil helps regulating and pacifying both Vata (constipation, insomnia, restlessness, nervousness, anxiety, worry and PMS) and Kapha  (high cholesterol, low metabolic functioning, slowness in losing weight due to fluid retention, stagnation and blockage, lethargy and depression) Doshas and aggravates Pitta in excess.
Besides making a beautiful blend with Golden Jojoba and Coconut oils, the organic essential oil of Narde also blends well with Clary Sage, Frankincense, Geranium, Helichrysum, Lavender, Myrrh, Neroli, Patchouli, Rose, Sandalwood and Vetiver essential oils for various therapeutic and medicinal purposes.
One can find scores of manufacturers in India, Nepal, China, Hong-Kong and Japan, wholesalers in Malaysia, Singapore, Macau, New Zealand, Australia, suppliers in Germany, Great Britain, Rhodesia, Russia, USA, Latin America and many other such countries selling Spikenard and other organic essential oils online. It is not the matter of who you choose, it matters on what grounds you choose.
 Ask as many questions you can and see how professionally your queries are handled, look for the companies' accreditations (most vital and important), the reviews about the companies, their testimonials and other relevant logics. Pricing can become a distinguishing factor here for sure. A wholesaler in India may look to be costlier in terms of shipping costs however the overall saved costs for procuring the Quality materials will definitely absorb these notions.
 M/s AROMAAZ INTERNATIONAL is an India-based company which is exclusively into manufacturing, wholesaling and world-wide supplying of pure and organic essential oils, absolute oils, spice oils, traditional Indian attars, floral waters, butters and many such allied products and will soon be launching its fabulous range of exotic dilutions, clays and message-blends. Their on-line store has some four hundred and fifty plus aromatic products at your disposal and is an e-Commerce enabled website – fully secure. So, what are you waiting for? Go ahead and get prepared for a beautiful experience of sheer professional services along with best Quality products offered at fairly competitive pricing!
An Aroma-Therapist's Prized-Possession: Organic Spikenard Essential Oil (Certified)
Share and Enjoy